Understanding in a classroom
Improved hearing and understanding in a classroom makes a positive difference in your child's education
Active participation in the modern classroom
For all children, especially those with hearing difficulties, it's important to hear well at school. Classrooms are a dynamic place for interaction and of course learning. In order to fully participate, every child needs to hear not only the teacher, but also classmates and multimedia devices within the classroom. With Roger for Education there is a solution for every situation.
A modern classroom is made up of many elements which create a dynamic learning environment. From
peer-to-peer work and lectures to activities which include various forms of multimedia, it's a place
designed for both students and teachers to participate, engage, discuss and truly interact.

In order to keep up with fast-changing learning environments, the Roger for Education portfolio offers
various intuitive and easy-to-use solutions, specifically designed for any lesson. Students and teachers
alike now have the opportunity to master various modern classroom activities with ease.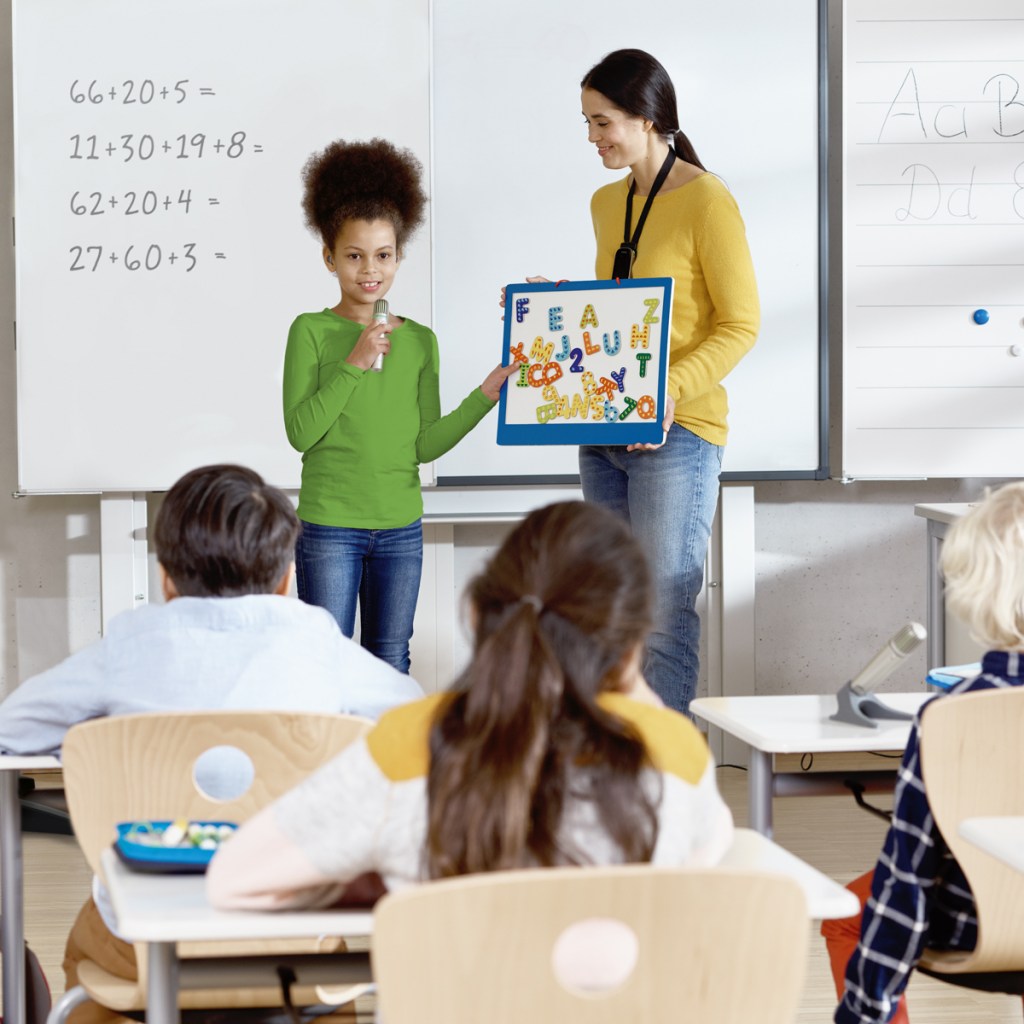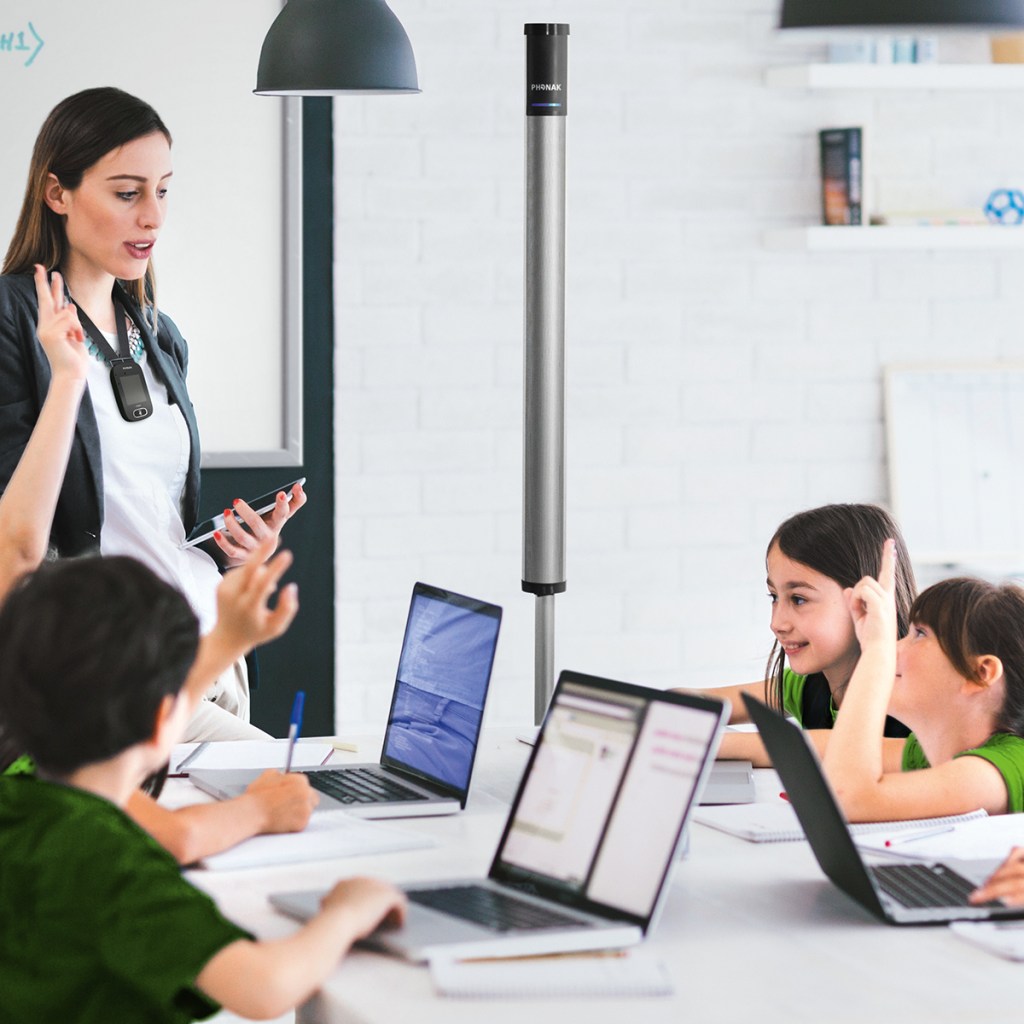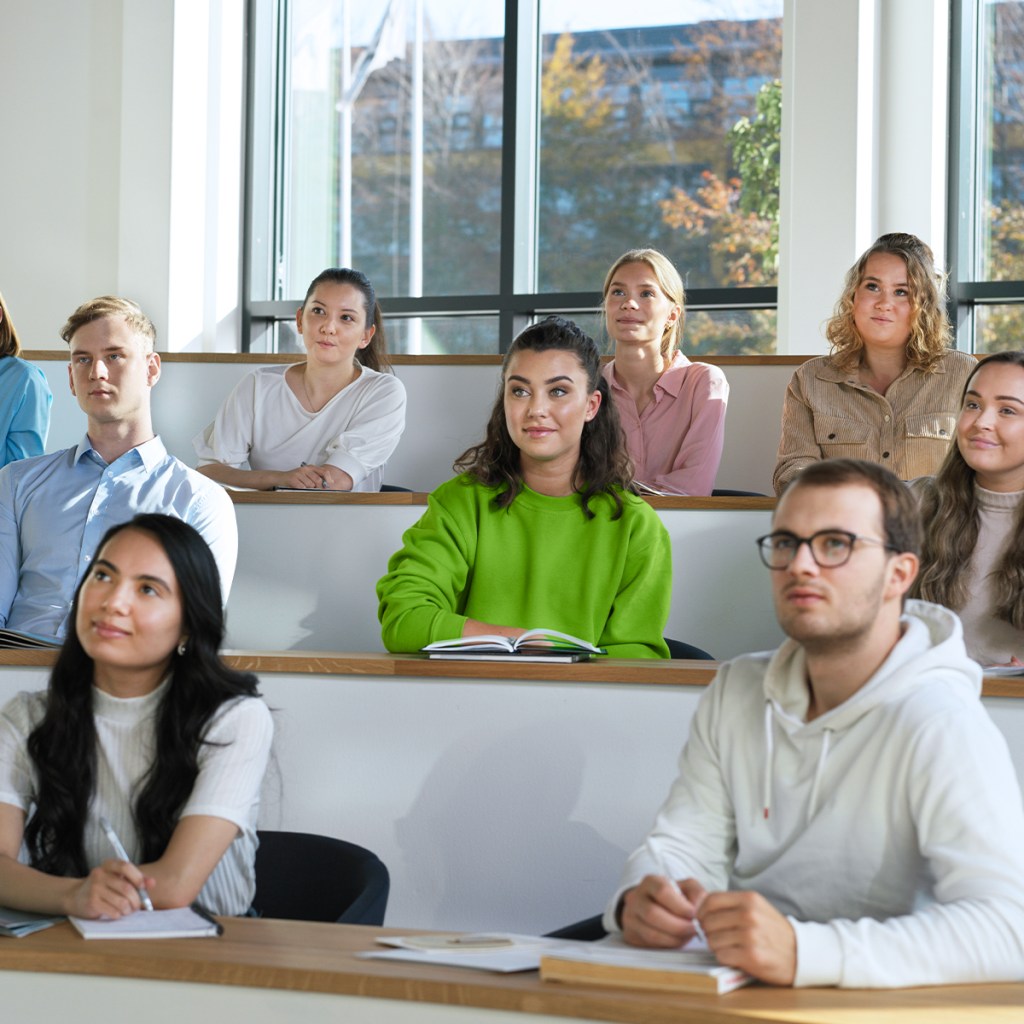 Automatic microphone mode
Fully automatic microphone settings allow for optimal use with minimal intervention on the part of students or teachers. The right microphone mode is automatically chosen based on the orientation of the device. This makes it easy to use on a daily basis for teachers and students.
Intuitive indicator lights
Roger features an indicator light concept across the devices which is clearly visible and easily understood by both students and teachers. The indicator lights confirm the operational status of each device, whether on, off, charging, muted or being used with multiple people talking in a network.
One-tap connection
Connecting microphones and receivers has never been easier. Simply position the Roger Touchscreen Mic close to a receiver or other Roger device and tap `Connect'.
The Roger for Education SoundField portfolio
With a comprehensive portfolio including a range of Roger microphones and speakers from which to choose, listening challenges in the classroom can be overcome. Children can simply learn – and teachers teach – without limits.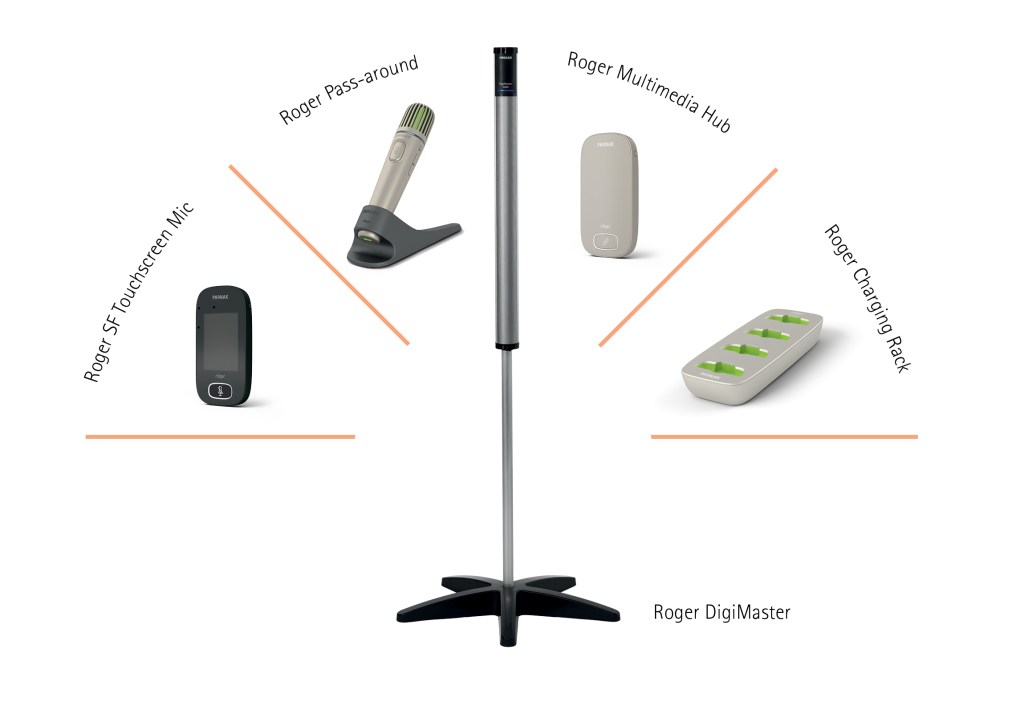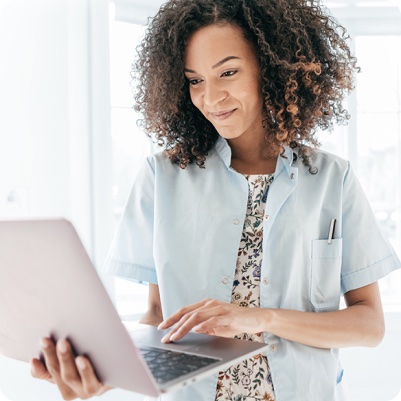 Hearing experts near you
Hearing care professionals can help you make the choice that is perfect for you. They will consider your hearing needs, your budget, your lifestyle and your individual hearing preferences.