Your personal hearing aid
The adjustment of a hearing aid is done in several steps to fit your hearing loss, the shape of your ear and your hearing habits.
Get to know your hearing aid
The hearing care professional will give you detailed instructions: How to insert the device, how to use it and how to control the volume. He or she will also explain the maintenance to you, how to replace batteries, cleaning and drying the devices. Finally, you will find out more how your hearing aid reacts in different hearing situations. Now you can take your new hearing aids home.
First days with your new hearing aid
Over the first few days, you should familiarize yourself with your new hearing aid. At first, you should wear it for a few hours per day in familiar surroundings. Some things may seem strange to you during this time. The best way to explore the new hearing sensation is to talk to people or watch television. Your own voice may sound strange or too loud to you, because you may have developed a habit of talking too loudly in order to hear your own voice. Practice speaking more softly. Write down your experiences – it will help your hearing care professional with fine-tuning your aid.
Final adjustment by your hearing care professional
Now you will have the opportunity to discuss your first experiences with your hearing care professional. Your hearing aid will then be adjusted to suit your very specific needs. The specialist will answer all your questions and give you general advice. Your hearing aid may be adjusted at this appointment to further improve your comfort and speech understanding.
You will now enter a phase in which you are able to regain a little bit of quality of life every day. Keep using your hearing aid for a few hours per day. Take your time. You will learn how to make the best use of your hearing aid and will soon be enjoying all the benefits it has to offer.
Find out about hearing solutions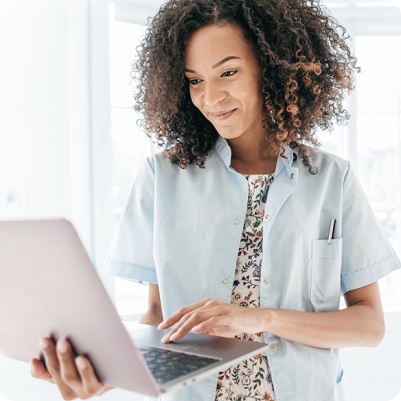 Hearing experts near you
Hearing care professionals can help you make the choice that is perfect for you. They will consider your hearing needs, your budget, your lifestyle and your individual hearing preferences.