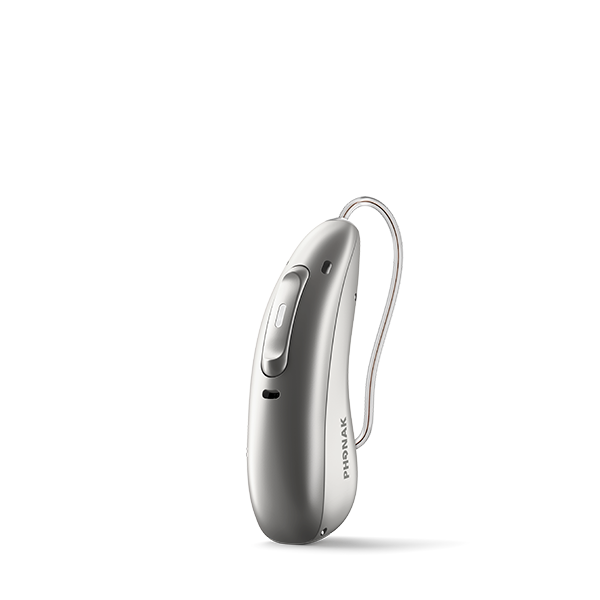 Audéo P-R
Receiver-In-Canal
Built-in rechargeable lithium-ion battery
Mild to profound hearing loss
Direct connectivity to iOS and Android
Tap Control for easy access to Bluetooth® functionalities
Footnotes:
*In order to access health data, it is necessary to create an account within myPhonak app.
Appleton, J. (2020) AutoSense OS 4.0 – significantly less listening effort and preferred for speech intelligibility. Phonak Field Study News retrieved from www.phonakpro.com/evidence, accessed November 2020.
Hearing experts near you
Hearing care professionals can help you make the choice that is perfect for you. They will consider your hearing needs, your budget, your lifestyle and your individual hearing preferences.